Microsoft Dynamics inventory software
Inventory reconciliation easily and quickly compares the connection between your sub ledger and general ledger. With the push of the button you will be able to analyze the entire inventory, substandard and all coverage costs and revenue and connect with the ledger. This information enables you to respond quickly to differences that arise in your processes.  
Inventory solution
Within the analysis screens, you can view the connection between your sub- and general ledger administration in one click. The information is presented by ledger account with the values from the sub administrative, ledger, and the differences. In addition, the most common reasons for differences are shown: manual bookings and use of an account for different purposes.
For many users, it is difficult to understand the different booking paths in Dynamics NAV. The stock connection screens give you a clear picture of the result of the analyzed bookings. For this reason, the stock records and bookings to cover accounts are split into two different screens. The cover bookings are grouped by process.
Advantages inventory reconciliation
Insightful analysis by period
Understanding historical connection and current settings
Insight into manual bookings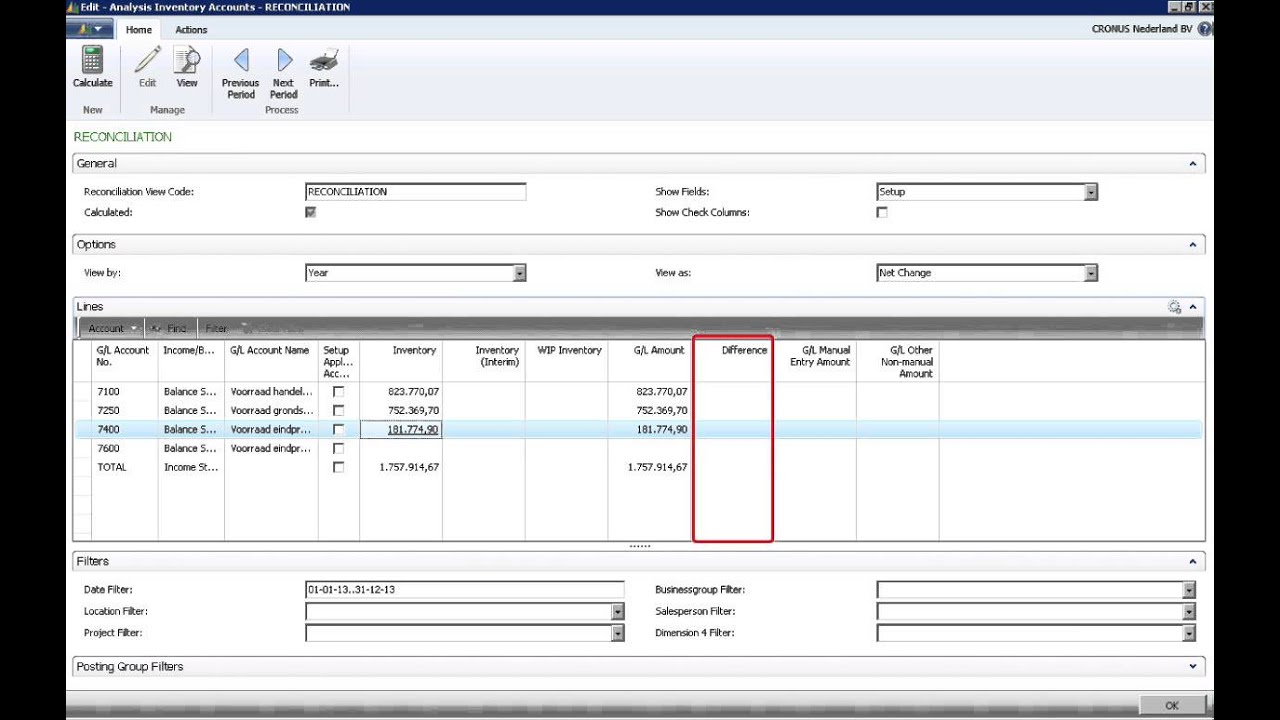 Free software demo Inventory reconciliation
Curious? On the left you will get a first impression of Inventory reconciliation.

Do you have questions about our inventory software for Microsoft Dynamics NAV? Request a demo free of charge and without any obligation. We will then demonstrate Inventory reconciliation to your specific questions and wishes.