Cost allocation for Dynamics NAV 
Simply book costs in the right period or cost center? Simply allocate costs to a period or cost center they really concern?
With the 2-Control Cost allocation module you are able to distribute invoices and credit notes over time and/or cost center while postings are processed automatically.
Assign costs to period and/or cost center
The Cost allocation module allows a booking to be distributed over a predetermined period. For example, think of annual invoices amount that you'd rather divide over the months to which it relates. Annual invoiced amounts will no longer interfere with your monthly reports.
Applicable to postings already made
Postings are automatically processed
Insight in actual status of permance postings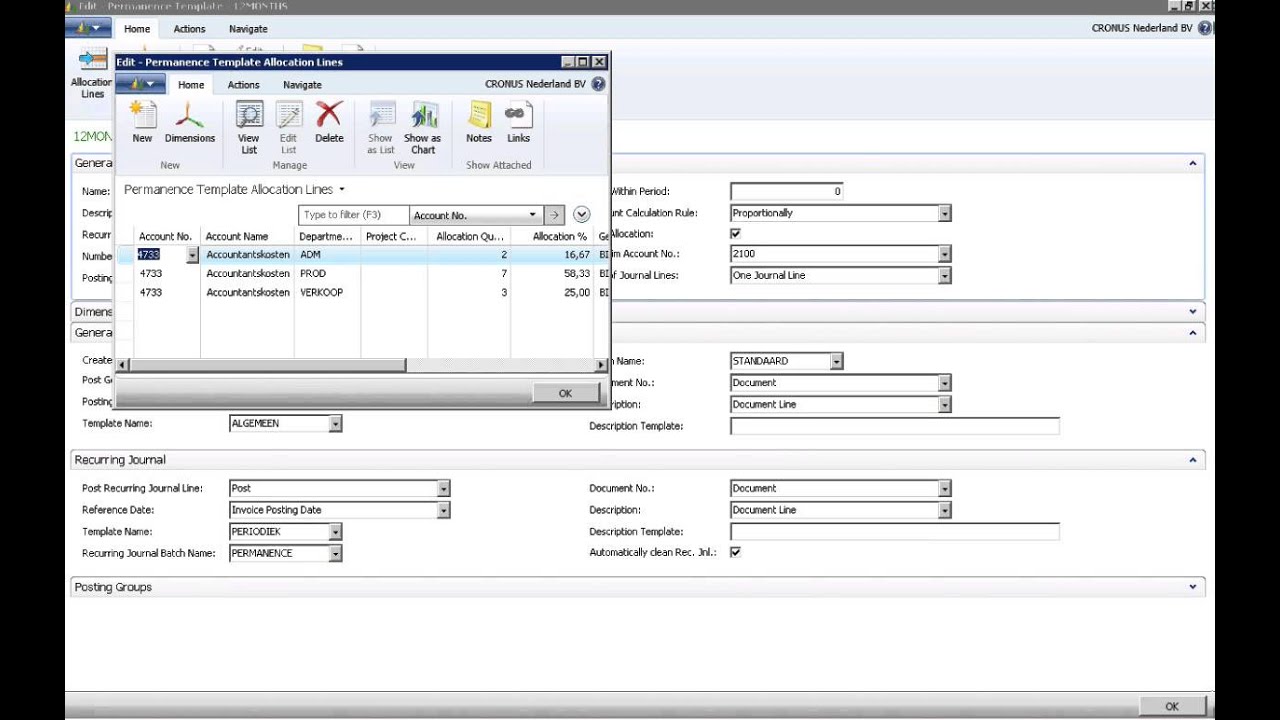 Free software demo Cost allocation
Curious? On the left you will get a first impression of Cost allocation.
Do you have questions about Cost allocation for Microsoft Dynamics NAV? Request a demo free of charge and without any obligation. We will then demonstrate Cost allocation to your specific questions and wishes.